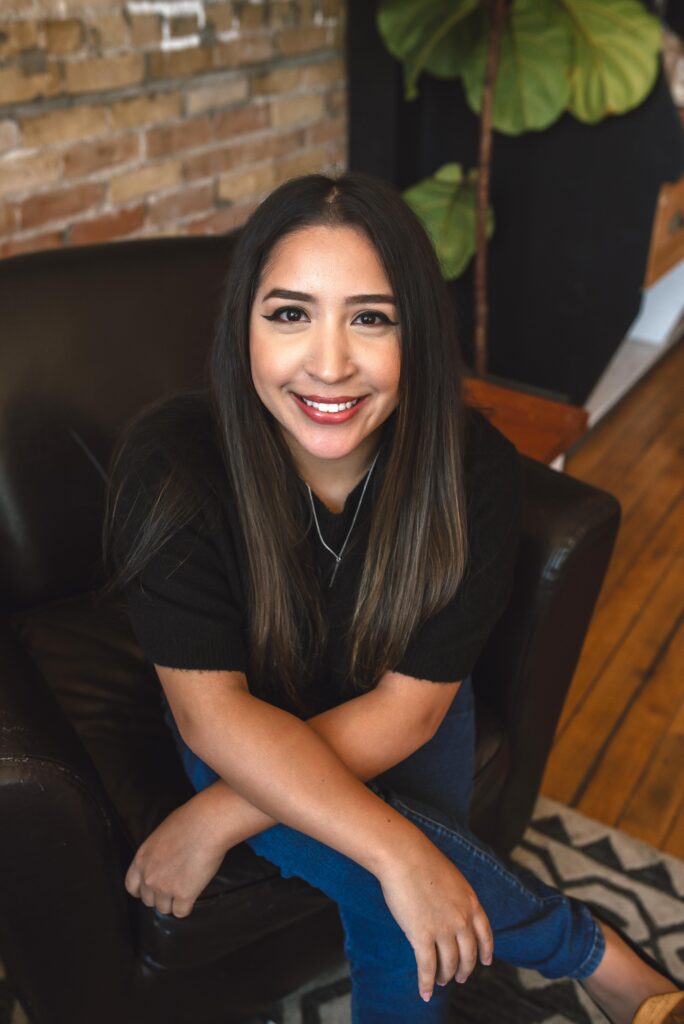 I believe that therapy is a beautiful tool that can allow a person to uncover who they are and begin to explore who they truly want to be. Making the decision to start therapy can be difficult, and it is a significant step in taking care of your physical and mental health! Though internal struggles cannot be physically seen, it does not make them any less harmful or in need of attention. My goal is to empower my clients to uncover their true authentic selves, promote self-efficacy and self-awareness by simply being HEARD and VALIDATED! I value each client's individuality and aim to tailor our sessions to best meet their needs in a comfortable and safe environment. 
I feel honored to walk beside my clients through the good and bad, work towards their individual goals, and provide a new perspective while removing thinking patterns that no longer serve them.
My journey to become a mental health clinician was an unconventional one. I come from a Hispanic family who emigrated to the US before I was born. I am the first generation in my family to pursue higher education, which has given me a unique perspective and heightened awareness of the importance of cultural humility within therapeutic practice. Creating a safe environment where cultural differences are acknowledged and valued, is a driving principle that lies at the heart of my therapeutic philosophy. My educational journey began by earning a degree in Kinesiology, where I learned about the profound importance of the mind-body connection. As I learned more about healing the physical body, I found myself becoming more and more interested in understanding how to also heal one's emotional wounds. From there I began to pursue a degree in social work with an emphasis in child and family counseling. I have experience working for Kenosha County as a juvenile crisis intervention specialist as well as a behavioral technician supporting children on the autism spectrum through the use of ABA therapy (Applied Behavior Analysis). This background has given me unique insight that has helped me become the clinician I am today. I believe the mind and body connection can promote long-lasting changes that clients desire.
More than anything, I want you to be happy with yourself and confident in the decisions you make for the life you want to live.
I specialize in:
Latino Population/Bilingual
Children & Adolescent  
Young Adults 
Depression  
Anxiety 
Anger 
Trauma