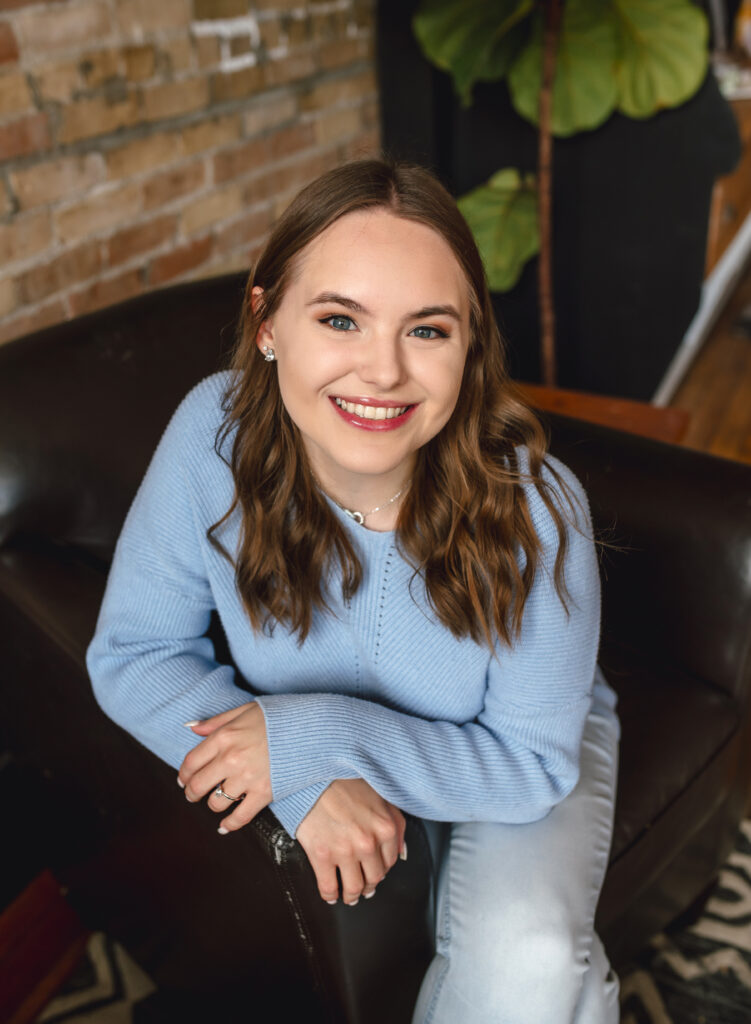 I am currently a Master's level counselor at Mend & Heal Counseling as I complete my degree in Social Work at Aurora University. I have clinical experience in conducting neuropsychological examinations to assess children and adolescents for autism, ADHD, anxiety, depression, and more. Previously, I earned a Bachelor of Science in Psychology with a
minor in Sociology from Illinois State University. My background includes training on trauma and stress related disorders in children, adolescents and families. I have enjoyed working with a wide variety of clients from many different cultures.

My counseling style is to take an eclectic approach based on the strengths of my clients. I often utilize Cognitive Behavioral Therapy and self-esteem building techniques with my teenage clients, while taking a collaborative approach. Together we will identify your goals for counseling and come up with a plan to accomplish them together, such as decreasing feelings
of anxiety or anger, and developing healthy relationships.

I would love to assist you in your journey of overcoming negative thought patterns and unhealed trauma, along with strengthening your relationships and recognizing your own self-worth. As a Christian, I believe we are all equally valuable in the eyes of God. I am passionate about supporting both individuals and couples, and helping my clients identify their goals and a plan to accomplish them together. I am honored to be given the opportunity to walk with people through some very difficult times in their lives.

Today's youth is facing unique challenges that previous generations may not have experienced, and I feel blessed to have the opportunity to understand their struggles while supplying them with healthy coping mechanisms. I love using art with my clients in session, because creating with our hands can truly help us to express our complex thoughts and emotions. I work with my clients to uncover the roots of their thoughts, feelings and behaviors, while assisting them in overcoming feelings of shame, grief, and self-doubt.

I believe that the therapeutic relationship alone has the potential to make an incredible impact on the success of the client. I strive to provide a peaceful space that is free of judgment where you can openly share your story. I fell in love with therapy when I learned that healthy marriages are the foundation of a healthy society. The fact that you are deciding you want better for your life and your relationships is the first step, and I feel so grateful to be a part of it. You deserve the gift of therapy!

As it is said in Romans 8:18, the pain you've been feeling can't compare to the joy that is coming.
I specialize in:
Christian counseling
Adolescents & Teens
Grief
Anxiety
Anger
Depression
Autism & ADHD